Advocating for Students: The Special Education Process and Beyond
3 Credits | 45 Hours
Sale price

$199.00

Regular price

$199.00
Download Syllabus
Exceptional Students
Instructional Strategies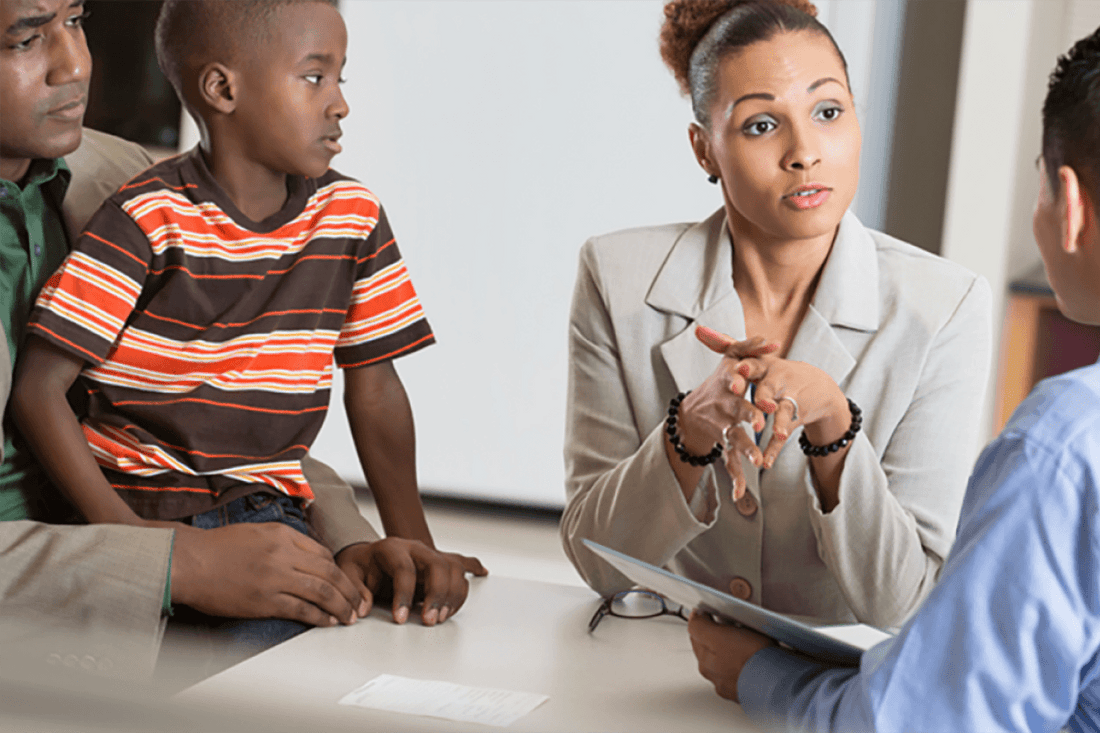 Course Description
As a special educator, general educator, school counselor or administrator, your role is to ensure that the needs of your students (or clients) are met. Working with students who are not performing to their potential can be tricky. An understanding of student strengths and needs, along with the knowledge of the special education process, are key to ensuring that you are providing those students with what they need in order to be successful. The purpose of this course is to better prepare you with the necessary skills to identify students with a disability as well as implement child-specific interventions and accommodations to support those not performing to their potential. But what do you do to ensure a student's needs are met? How do you ensure that you are successfully advocating for your students? How do you utilize your school or community's resources to best meet diverse learners? Students with disabilities? Gifted students? No matter what your role is in the school system or outside of the school system it's important that you understand why special needs identification and planning works the way that it does.
This course will provide you with a strong foundation in the principles of special needs advocacy, with an emphasis on practical application of the fundamental legal requirements that drive special needs education. You will learn about the IEP process and about 504 Plans, and use your knowledge of the rights and entitlements granted by the aforementioned special education laws to create effective plans for student success. Through learning the differences between IDEA and Section 504, you will be better equipped at determining which plan is best for a particular student. Once a plan has been created, you will learn tips and be given tools to implement that plan and monitor the plan's effectiveness and the child's progress. This course will also focus on exploring how to maximize effectiveness by writing S.M.A.R.T. goals and choosing appropriate accommodations and adaptations. By the end of this course, you will be able to feel confident in their ability to successfully advocate for struggling students and understand the process necessary to ensure their needs are met.
To Enroll in a Course:
If you need a certificate of completion only, choose the Course Only option. Or…
If you need an official transcript, choose the Course & University Credits option. See our University Partners page for more information about our regionally accredited university partners.
Add the course to your cart.
When you are ready to check out, go to your cart, and click "Check Out".
You will be asked to log into your account or create a new account.
Follow the enrollment and payment prompts. If you have a gift card or discount code, you will enter it at the end of the enrollment process.
Upon purchase, you will receive an email receipt and be able to log in to your course at eClassroom Sign in. You have 180 days (about 6 months) from your purchase to complete your course.
If you have any questions, check out our FAQs or email support@cecreditsonline.org.
Course + Credits Courses
We have partnered with a number of regionally-accredited universities. See University Partners tab for information about our regionally-accredited university partners.
All courses taken for graduate-level professional development credit receive both a Certificate of Completion for your records and an official University Transcript.
Upon completion of your course, CE Credits Online will forward all the required documentation to the university you selected.
Graduate Credits are available through Adams State University. Graduate-level professional development credits are available through Valley City State University and Humboldt State University. The University partner will process your course completion and provide a transcript that includes the name of the course, course number, number of credits, and your grade.
You will receive directions on how to receive your transcript in email form, and you can also review the University Partners section of our website for more information.
You must check with your district to ensure the credits received will meet your specific requirements. We will not be held responsible if your school, district or state does not accept the credits issued.
Course Only Courses
We offer all of our courses as a Course Only option (credits not included) that can be used to meet your recertification or professional development needs (always check with your district/state to determine eligibility).
Upon successful completion of your course, you will receive a Certificate of Completion for your records that will include the name of the course and number of professional development hours completed.
The Certificate of Completion acts as a record that verifies that a professional development course was taken and passed.