Choice Theory in the Classroom: Where Every Student Can Succeed
3 Credits | 45 Hours
Sale price

$149.00

Regular price

$149.00
Download Syllabus
Instructional Strategies
Mindfulness
Social/Emotional Learning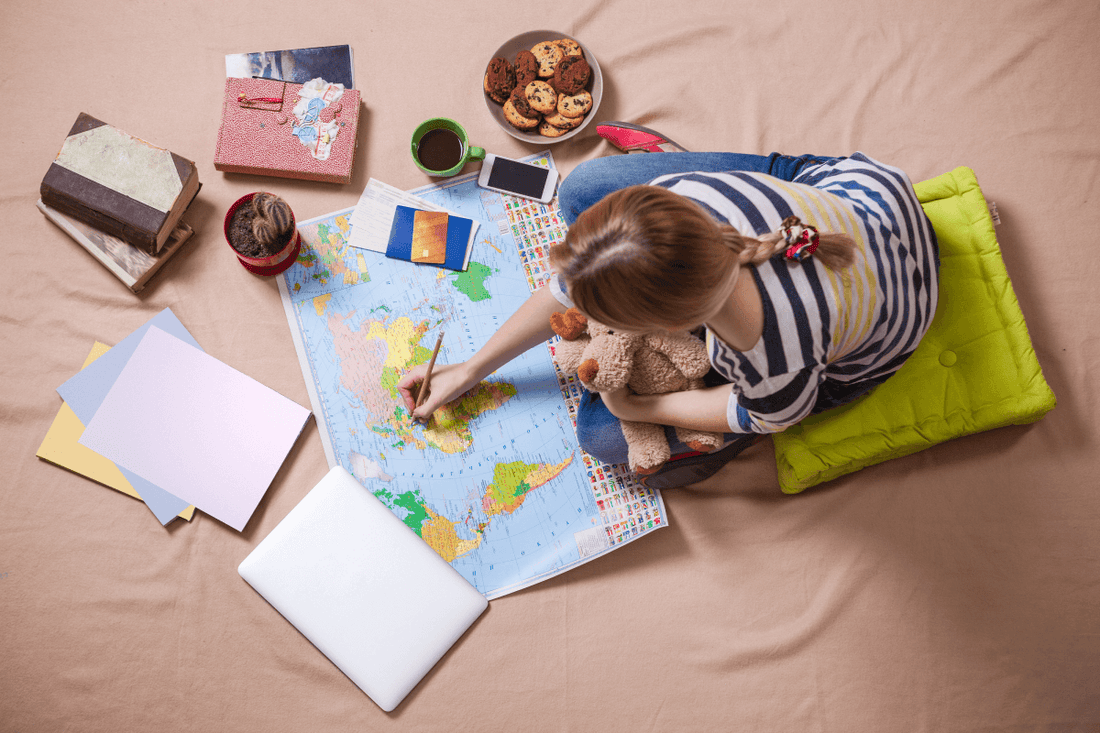 Course Description
This course covers the theoretical underpinnings of choice theory as well as suggested strategies for teaching choice theory to students, integrating choice theory in the learning environment, and illustrating choice theory in lesson plans across subject areas. This course focuses on conveying strategies to help teachers develop choice theory connections with and among the students in their classrooms. It is intended to present the basic concepts of choice theory and how it is applied in the classroom at any grade level.
Teachers will have the opportunity to learn choice theory by reflecting on its relevance in their own lives and applying it in their classrooms. This course builds a framework for understanding students' motivations from a new perspective and an opportunity to practice choice theory by creating learning experiences for students that help them to keep school, teachers, and school work in their quality worlds for a lifetime of learning.
This course will require participants to engage in self-reflection, critical thinking and personal practice of the ideas being taught. Just reading about choice theory is not enough to internalize its ideas and begin operating from them intrinsically. Personal experiences with choices theory involving critical thinking and personal practice will help participants understand the relevance and benefits of applying choice theory in their lives, in their relationships with students, and in their professional practice.
Choice theory in education provides an intrinsic model of teaching and learning that is focused on increasing students' self-understanding and their ability to evaluate their choices and schoolwork for quality and effectiveness. Austrian neurologist and renowned Holocaust survivor, Viktor Frankl affirmed, between stimulus and response there is a space. In that space is our power to choose our response. In our responses lie our growth and our freedom. This course will invite participants to find and explore that space of choice and freedom. As such, this course may challenge the way participants were taught to learn and teach, but all of the ideas presented in this course can be implemented in any classroom at any school if the people in those systems choose to do so.
Objectives:
Teachers will be able to:
Learn that choice theory is an intrinsic model of psychology and learning that is based on the premise that we can make effective choices that lead to happiness
Understand the detriment of external control practices in relationships and schools
Learn the 5 basic needs of choice theory and appreciate that students' behaviors reflect their attempts to satisfy one or more of these basic needs
Appreciate that everyone has a quality world that contains pictures of what is most important to them and that degrees of happiness correspond with the ability to have quality world experiences
Understand that all behavior is total behavior comprised of actions, thoughts, feelings, and physiology
Learn that all total behavior is chosen and that self-understanding increases the likelihood of making more effective choices that contribute to happiness
Discover that each individual has a unique creative system that is a reservoir of possibility and ingenuity
Understand that the threat of failure has detrimental outcomes for students and that there are considerable benefits to creating a success-based learning environment
Create classroom meetings plans that explore choice theory topics using the define, personalize, and challenge method of teaching
Understand the meaning of quality in schools and how quality is reflected by leader teachers who expect competent schoolwork and encourage quality
Learn how to use classroom meetings, choice theory language, connecting relationship habits, and solution-focused strategies to teach choice theory to students
Know the value of providing students with meaningful, relevant educational experiences and how to embed choice theory in lesson plans
To Enroll in a Course:
If you need a certificate of completion only, choose the Course Only option. Or…
If you need an official transcript, choose the Course & University Credits option. See our University Partners page for more information about our regionally accredited university partners.
Add the course to your cart.
When you are ready to check out, go to your cart, and click "Check Out".
You will be asked to log into your account or create a new account.
Follow the enrollment and payment prompts. If you have a gift card or discount code, you will enter it at the end of the enrollment process.
Upon purchase, you will receive an email receipt and be able to log in to your course at eClassroom Sign in. You have 180 days (about 6 months) from your purchase to complete your course.
If you have any questions, check out our FAQs or email support@cecreditsonline.org.
Graduate-level Professional Development Credits
We have partnered with regionally-accredited universities to provide graduate-level professional development credits for all courses. Courses taken for graduate-level credit receive both a Certificate of Completion for your records and an official University Transcript.
Credits may be requested from your account page.
CE Credits Online will forward all the required documentation to the University you selected.
The University partner will process your course completion and provide a transcript that includes the name of the course, course number, number of credits, and your grade.
You will receive directions on how to receive your transcript in email form, and you can also review the University Partners section of our website for more information.
You must check with your district to ensure the credits received will meet your specific requirements. We will not be held responsible if your school, district or state does not accept the credits issued.
Salary Points
We offer all of our courses as a Course Only option that can be used to meet your LAUSD Independent Charter School recertification or professional development needs (always check with your district/state to determine eligibility).
Course Only courses are eligible for Salary Points.
Upon successful completion of your course, you will receive a Certificate of Completion for your records that will include the name of the course and number of professional development hours completed and should be submitted for Salary Points.
The Certificate of Completion acts as a record that verifies that a professional development course was taken and passed.