Learning the Language of Math: Improving Problem Solving and Communication in Math
3 Salary Points | 112.5 Hours
Sale price

$149.00

Regular price

$149.00
Course Only
Download Syllabus
Instructional Strategies
Math
New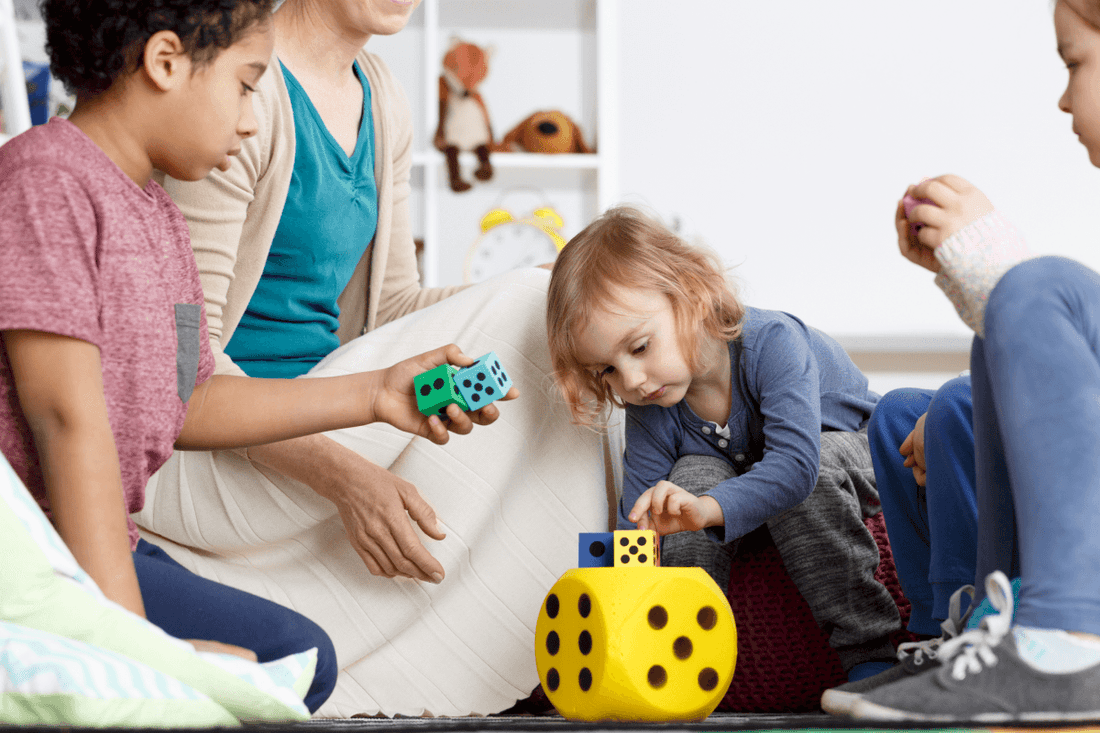 Course Description
This professional development course is for LAUSD K-12 teachers and is available for salary advancement and recertification.
This online course equips teacher learners with the knowledge and tools necessary to ensure that all students are empowered to become proficient problem solvers and communicators of mathematics. This goal is pursued through a language-centered approach that highlights the essential role of communication in developing students' capacities for comprehension, critical thinking, and clear exposition of mathematical ideas. Emphasis is placed on leveraging students' community-based knowledge and honoring the multitude of preferred modes of learning and self-expression.
Objectives
As a result of this professional learning course, LAUSD educators will:
Explain the important role of problem solving skills and mathematical literacy in preparing students to navigate an increasingly technical and data-driven society
Engage and empower students to become critical participants in society by showing them how math can be used to investigate realistic and relatable sociocultural issues
Mitigate against the deleterious effects of math anxiety and negative math attitudes by cultivating a psychologically safe and multiculturally affirming classroom environment
Teach and model a structured, yet flexible approach to problem solving that is characterized by productive struggle and a tolerance for ambiguity 
Utilize a variety of strategies and downloadable resources to provide students regular opportunities to speak, write, and otherwise communicate their mathematical understanding
Conduct meaningful multimodal assessment that honors the multitude of preferred learning styles and modes of expression without sacrificing mathematical rigor
Get your LAUSD salary points today!
Enrolling in a Course:
Add the course to your cart.
When you are ready to check out, go to your cart, and click "Check Out".
You will be asked to log into your account or create a new account.
Follow the enrollment and payment prompts. If you have a gift card or discount code, you will enter it at the end of the enrollment process.
Upon purchase, you will receive an email receipt and be able to log in to your course at eClassroom Sign in. You have 180 days (about 6 months) from your purchase to complete your course.
If you haven't already done so, please be sure to add your LAUSD Employee ID number and School Name on your "My Account" page. This only needs to be done once.
If you have any questions, check out our FAQs or email support@cecreditsonline.org.
LAUSD teachers are able to submit up to 12 credits/salary points from CE Credits Online per trimester (Jan-Apr, May-Aug, Sept-Dec).
Receiving Salary Points
Upon completion, your completion paperwork will be submitted directly to the LAUSD Professional Development Unit by CE Credits Online along with the NA Claim for Staff Development Point Project form at the beginning of the following month.
PLEASE DO NOT SUBMIT ADDITIONAL PAPERWORK If you decide to request graduate credits for your completed course, the official transcript you receive from the university will be for your own personal records. Each course can only be submitted once, and we will provide all necessary paperwork to LAUSD.
Salary point credit approval for NA Forms is done by the Professional Development Unit and may take up to 3 months to process. The delay in processing your salary points will not affect the eligibility date of your schedule advancement, as they are backdated to the date of completion. If the points from your NA Form have not been posted to your account on the LAUSD website at the end of 3 months, please contact the Salary Allocation Unit at 213-241-5100.
We highly recommend that you check the number of salary points you have in your account before you complete your CE Credits Online course(s). Then check again eight weeks after receiving notification on your Student Homepage that your completion paperwork has been processed and submitted to the Salary Point Committee by CE Credits Online. Since the new salary points are added to your account without identifying the coursework for which you earned the Salary Points this will help you to identify receiving the additional salary point(s).
You may check the status of your Salary Points.
Receiving Graduate-Level Professional Development Credits
Upon completion, email support@cecreditsonline.org and let us know you have completed the course, which university you have selected (see University Partners).
CE Credits Online will email you instructions on how to pay for and obtain the credits.
CE Credits Online will forward all necessary documentation to the university you selected enabling you to receive an official transcript.
You must check with your district to ensure the credits received will meet your specific requirements. We will not be held responsible if your school, district or state does not accept the credits issued.