Understanding and Combating Student's Math Anxiety
1 Salary Point | 37.5 Hours
Sale price

$109.00

Regular price

$109.00
Course Only
Download Syllabus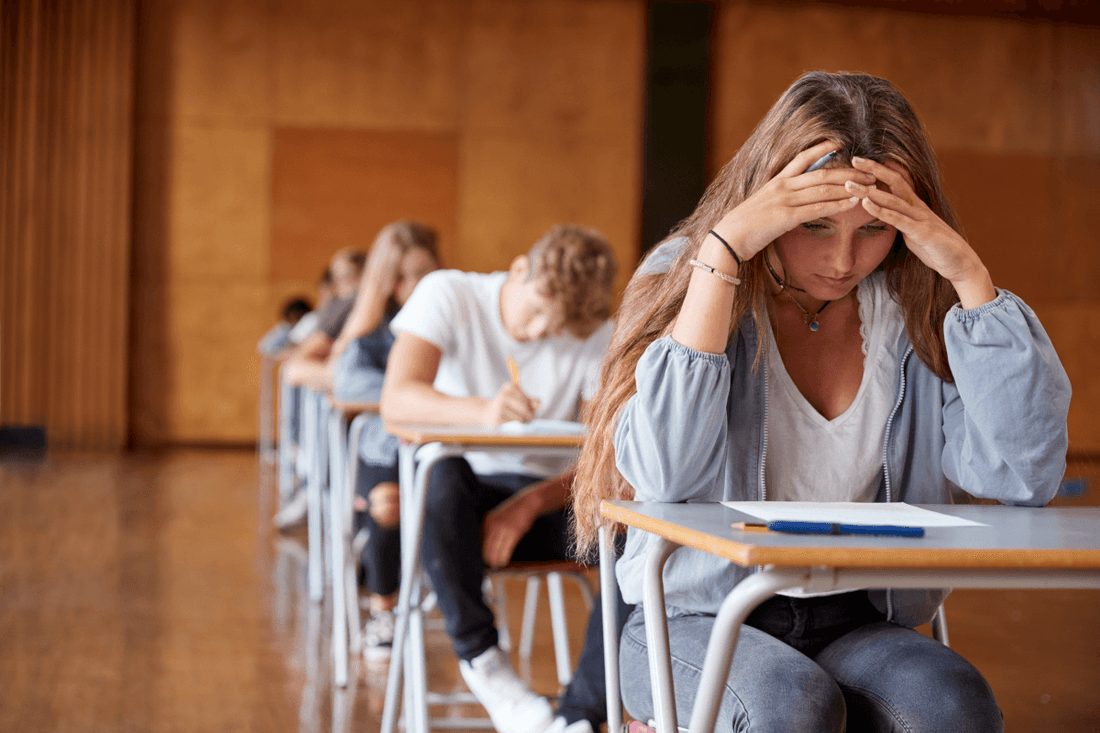 Course Description
This online professional development course is for LAUSD teachers and is available for recertification and salary advancement.
Math anxiety is a pervasive problem faced by STEM students and teachers, both nationally and globally. It undermines student performance and interest in mathematics, discourages students from pursuing mathematics-related careers, and reduces teaching self-efficacy among STEM teachers. Recent research in educational psychology has revealed important insights into the causes of math anxiety as well as simple strategies that can mitigate its effects.
This course presents the current state of research on math anxiousness along with evidence-based psychological strategies that can be implemented in your classroom immediately to reduce the negative impact of math anxiety on students.
The first half of the online course introduces the topic of math anxiety and examines its causes and consequences. The second half of the course provides easy-to-implement strategies for combating it. The course provides downloadable templates for some of the strategies. Educators will ultimately complete a final project in which they develop a multi-faceted plan, with measurable objectives, for reducing the effects of math anxiety using the ideas and strategies learned throughout the course.
In addition to designing a classroom culture in which students feel safe to take risks, teachers will be provided simple, easy-to-implement evidence-based techniques for reducing the impact of math anxiety on students. The techniques are designed to teach students how to think differently about anxiety and the meaning of success and failure.
Get your LAUSD salary points today!
Enrolling in a Course:
Add the course to your cart.
When you are ready to check out, go to your cart, and click "Check Out".
You will be asked to log into your account or create a new account.
Follow the enrollment and payment prompts. If you have a gift card or discount code, you will enter it at the end of the enrollment process.
Upon purchase, you will receive an email receipt and be able to log in to your course at eClassroom Sign in. You have 180 days (about 6 months) from your purchase to complete your course.
If you haven't already done so, please be sure to add your LAUSD Employee ID number and School Name on your "My Account" page. This only needs to be done once.
If you have any questions, check out our FAQs or email support@cecreditsonline.org.
LAUSD teachers are able to submit up to 12 credits/salary points from CE Credits Online per trimester (Jan-Apr, May-Aug, Sept-Dec).
Receiving Salary Points
Upon completion, your completion paperwork will be submitted directly to the LAUSD Professional Development Unit by CE Credits Online along with the NA Claim for Staff Development Point Project form at the beginning of the following month.
PLEASE DO NOT SUBMIT ADDITIONAL PAPERWORK If you decide to request graduate credits for your completed course, the official transcript you receive from the university will be for your own personal records. Each course can only be submitted once, and we will provide all necessary paperwork to LAUSD.
Salary point credit approval for NA Forms is done by the Professional Development Unit and may take up to 3 months to process. The delay in processing your salary points will not affect the eligibility date of your schedule advancement, as they are backdated to the date of completion. If the points from your NA Form have not been posted to your account on the LAUSD website at the end of 3 months, please contact the Salary Allocation Unit at 213-241-5100.
We highly recommend that you check the number of salary points you have in your account before you complete your CE Credits Online course(s). Then check again eight weeks after receiving notification on your Student Homepage that your completion paperwork has been processed and submitted to the Salary Point Committee by CE Credits Online. Since the new salary points are added to your account without identifying the coursework for which you earned the Salary Points this will help you to identify receiving the additional salary point(s).
You may check the status of your Salary Points.
Receiving Graduate-Level Professional Development Credits
Upon completion, email support@cecreditsonline.org and let us know you have completed the course, which university you have selected (see University Partners).
CE Credits Online will email you instructions on how to pay for and obtain the credits.
CE Credits Online will forward all necessary documentation to the university you selected enabling you to receive an official transcript.
You must check with your district to ensure the credits received will meet your specific requirements. We will not be held responsible if your school, district or state does not accept the credits issued.