Understanding and Combating Student's Math Anxiety
1 Credit | 15 Hours
Sale price

$139.00

Regular price

$139.00
Download Syllabus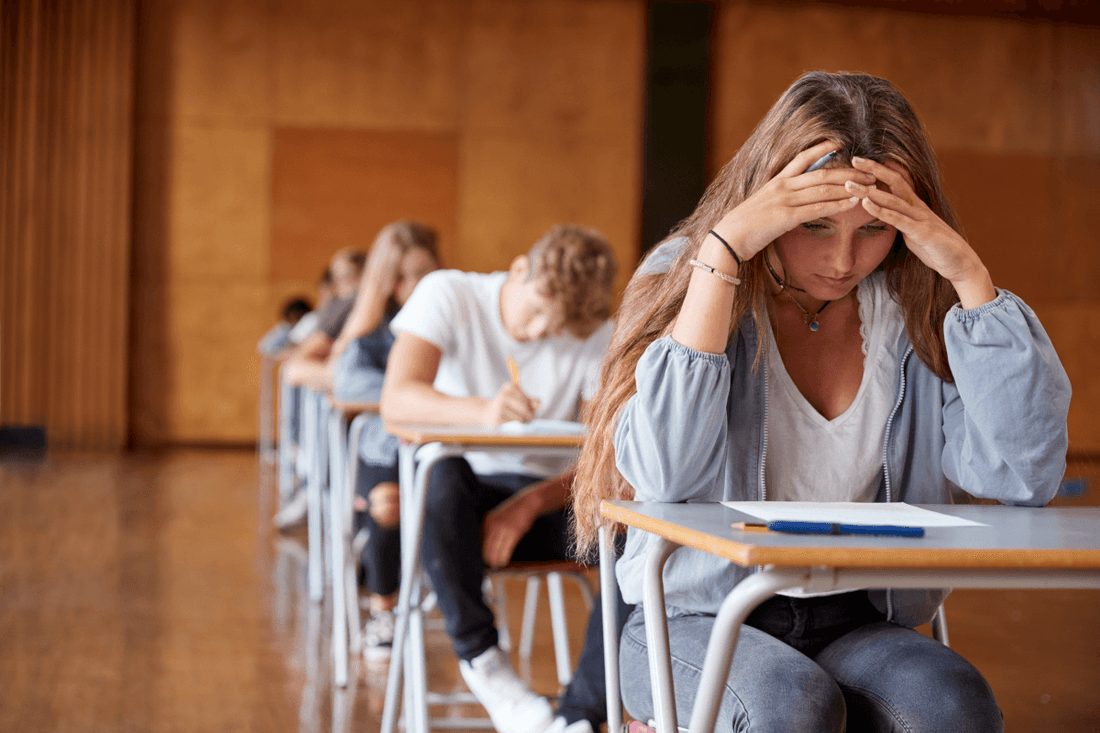 Course Description
Math anxiety is a pervasive problem faced by STEM students and teachers, both nationally and globally. Two studies conducted by Rose Vukovic, NYU Steinhardt Professor of Teaching and Learning, revealed that math anxiety adversely impacts math performance in schools as early as the primary grades. In addition to undermining student performance, math anxiety discourages students from pursuing math-related careers and reduces teaching self-efficacy among STEM teachers. Recent research in educational psychology has revealed important insights into the factors contributing to math anxiety as well as simple strategies that can help mitigate its effects. This course presents the current state of research on math anxiety along with evidence-based psychological strategies that can be implemented immediately to reduce the negative impact of math anxiety on students.
The first half of the course examines the topic of math anxiety and addresses questions such as 'who suffers from it,' 'why does it develop,' 'how do we identify and assess it,' and 'what are the real-world consequences?' The second half of the course introduces psychological safety as a critical feature of classrooms in which students feel safe to engage without fear of ridicule or judgment and examines the role of the teacher in fostering such an environment. Several simple interventions for combating math anxiety are presented along with the research evidence that attests to the effectiveness of these strategies. Downloadable templates are offered to facilitate implementation. Participants will ultimately complete a final project in which they develop a multi-faceted action plan, with measurable objectives and timelines, aimed at fostering psychological safety and mitigating the effects of math anxiety using the concepts and strategies learned throughout the course.
To Enroll in a Course:
If you need a certificate of completion only ( for PTSB Renewal Units ), choose the Course Only option. Or…
If you need an official transcript, choose the Course & University Credits option. See our University Partners page for more information about our regionally accredited university partners.
Add the course to your cart.
When you are ready to check out, go to your cart, and click "Check Out".
You will be asked to log into your account or create a new account.
Follow the enrollment and payment prompts. If you have a gift card or discount code, you will enter it at the end of the enrollment process.
Upon purchase, you will receive an email receipt and be able to log in to your course at eClassroom Sign in. You have 180 days (about 6 months) from your purchase to complete your course.
If you have any questions, check out our FAQs or email support@cecreditsonline.org.
Course + Credits Courses
We have partnered with a number of regionally-accredited universities who provide graduate-level professional development credits for our courses. See the University Partners tab. All courses taken for graduate credit receive both a Certificate of Completion and a University Transcript for your records.

Upon completion of your course, CE Credits Online will forward all the required documentation to the University you selected.

The University partner will process your course completion and provide a transcript that includes the name of the course, course number, number of credits, and your grade.

You will receive directions on how to receive your transcript in email form, and you can also review the University Partners section of our website for more information.

You must check with your district to ensure the credits received will meet your specific requirements. We will not be held responsible if your school, district or state does not accept the credits issued.
Course Only Courses
We offer all of our courses as a Course Only option that can be used to meet your Wyoming PTSB recertification or professional development needs (always check with your district/state to determine eligibility).

Upon successful completion of your course, you will receive a Certificate of Completion for your records that will include the name of the course and number of professional development hours completed.

The Certificate of Completion acts as a record that verifies that a professional development course was taken and passed.
Obtaining Renewal Credits*
This must be done within 30 days of completing your CE Credits Online course(s)
Email or fax a copy of your Certificate of Completion to:
Email: ptsbworkshoprequests@wyo.gov