A Mindful Pedagogy: Strategies for Creating Compassionate and Purposeful Learning Spaces
3 P or A+ Credits | 45 Hours
Sale price

$149.00

Regular price

$159.00
Course Only
Download Syllabus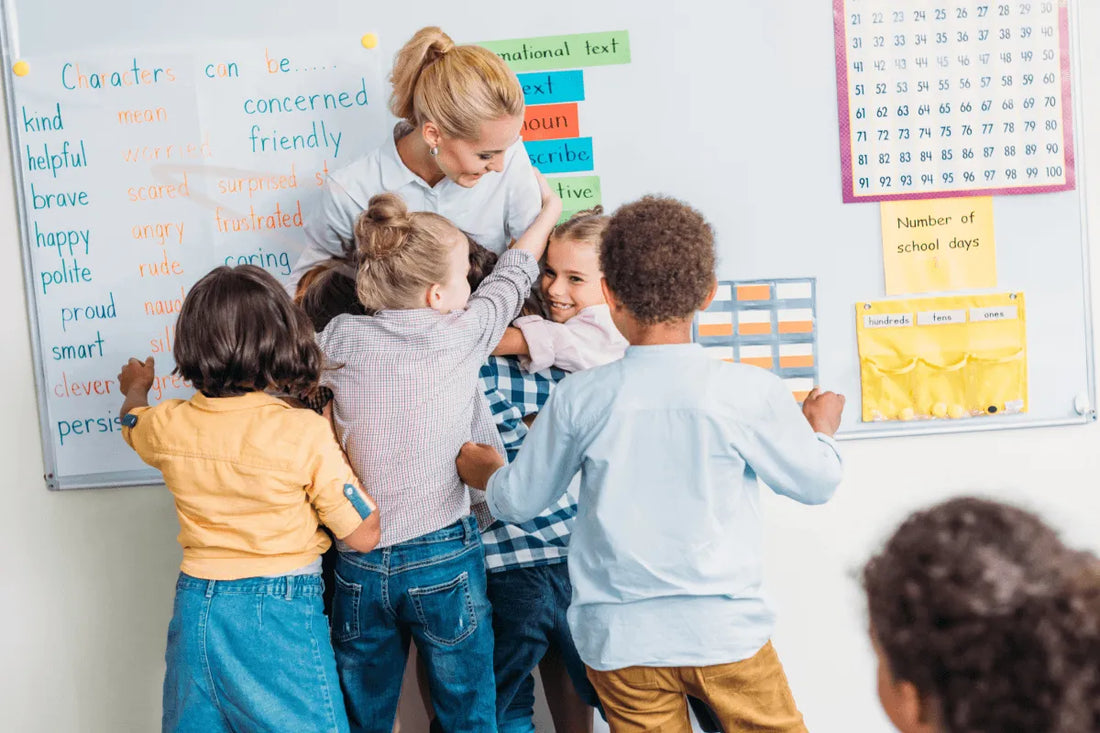 Course Description
This course teaches what a "mindful pedagogy" is and how a variety of intentional strategies support student academic and social-emotional (SEL) needs. We appraise the impact of stress on student learning, teacher effectiveness and the school community. ASPDP teachers will understand and analyze interpersonal neurobiology, attachment theory, and impact it has on classroom behavior and relationships.
Learn how combining personal mindfulness practices with intentional strategies will help meet the instructional and SEL needs of all students. New York City teachers learn how to assess their own level of self-care and how to better support their personal and professional goals.
ASPDP educators will create an action plan to implement mindfulness practices into their classroom routine to support planning and preparation and meet their professional demands. Participants will self-assess ways mindfulness supports classroom instruction and student learning.
Objectives
In this course, NYC DOE ASPDP learners will:
Review and reflect on how the diverse needs of New York City students require educators to employ a variety of intentional strategies to support student academic and social-emotional needs.
Appraise the impact stress has on teacher instruction and the school and classroom community
Examine ways mindfulness helps bring awareness to teacher needs and the needs of their students and school community.
Investigate ways mindfulness can support teacher self-care and teacher instruction.
Experiment with mindfulness activities to help create a positive classroom climate and a community of learners.
Appraise ways mindfulness supports instruction and helps teachers meet their professional responsibilities as described in the Danielson Framework for Teaching.
Design and employ a personal mindfulness and self-care practice using activities and resources offered in the course.
Use the Five Element video and audio resources and appraise impact activities can have on teacher wellbeing and instruction.
Understand and analyze interpersonal neurobiology, attachment theory, and impact it has on classroom behavior and relationships.
Define compassion and analyze the role compassion and mindfulness play in being an effective teacher.
Implement a mindful and compassionate approach to challenging student behavior.
Appraise which mindfulness implementation model can best support their teacher and classroom routines within the context of their own school.
Enrollment:
How to Register and Enroll
To complete enrollment you must register and pay for each course on both the CE Credits Online website and the ASPDP site.
Add the course(s) to your Cart.
When you are ready to check out, go to your cart, and click "Check Out".
You will be asked to log-in to your account or create a new account.
Follow the enrollment and payment prompts. If you have a gift card or discount code, you will enter it at the end of the enrollment process.
Upon purchase, you will receive an email receipt and be able to login to your eClassroom
Important: Course participants must be sure to register with ASPDP for each CE Credits Online course on the NYC DOE ASPDP website. Our courses are in the ASPDP course catalog using the Education Partner drop-down menu by selecting CE Credits Online. At that time, you will pay a registration fee to NYC DOE ASPDP. The fee is $125 for a 3-credit course or $45 for a 1-credit course.
You may begin your course on the first day of the semester or upon enrollment (if the semester is already in progress).
Please Read the ASPDP FAQs for more information. Courses must be completed by the end of each semester to receive credit. You can contact us at support@cecreditsonline.org with any questions.
Credits
"P" Credit, A+ Credit and CTLE hour Requirements
Courses are available for "P" credits and A+ Credits for NYC Salary Differentials and/or CTLE hours.
Credits Earned: 1 or 3 "P" Credits or A+ Credits and/or 15 or 45 CTLE Hours.
You can take up to 12 Credits per provider each semester.
You must earn your 30 credits above your master's degree to qualify for a salary differential. Your NYCDOE date of hire determines how many of these credits can be fulfilled by A+ credit, and/or other credits (i.e., P credit, graduate courses taken through a college or university, CLEP tests, and a 2nd Master's degree):
Fully appointed teacher hired on or after September 1, 2019

must obtain a minimum of 18 A+ credits in order to earn their salary differential unless they have already attained an additional Doctorate, or an additional Master's in an approved related area as determined by the Joint Accreditation Committee (JAC).

Fully appointed teacher hired on or after September 1, 2017

but before September 1, 2019 must obtain a minimum of 6 A+ credits towards their differential unless they already earned their salary differential before September 1, 2019.

Fully appointed teachers hired before September 1, 2017

are not required to use A+ credits to obtain their salary differential. If they choose to submit A+ credits towards their salary differential, they must obtain a minimum of 6 A+ credits.
All ASPDP courses can count toward A+ or P credit. You must register with ASPDP by the registration deadline to earn credit toward your +30. You will not be eligible for credit toward your salary differential if you do not register with ASPDP by the deadline.