Classroom and Behavior Management Strategies that Work
3 P or A+ Credits | 45 Hours
Sale price

$149.00

Regular price

$159.00
Course Only
Download Syllabus
21st Century Skills
Classroom Management
Instructional Strategies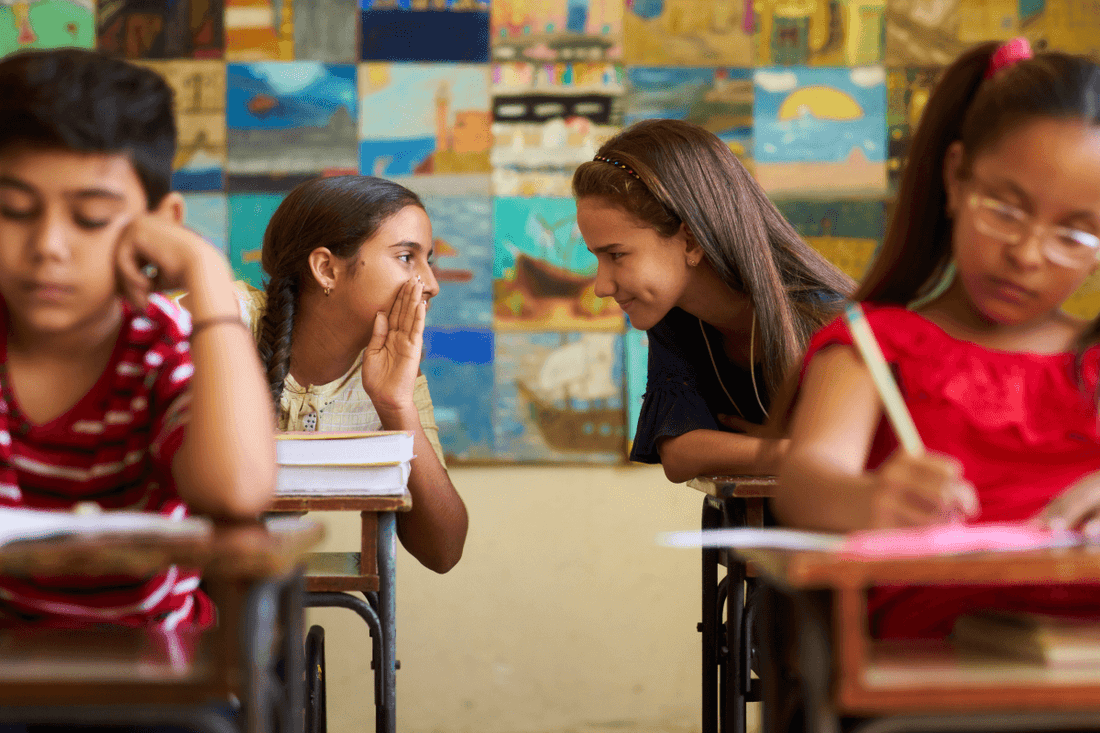 Course Description
ASPDP teachers will learn how to create a classroom culture plan that establishes an orderly, yet exciting classroom.  Participants uncover what motivates students to engage in learning and the underlying causes of misbehaviors that impede learning. They will develop stronger communication techniques that motivate students, ensuring that what is communicated is relevant, meaningful and engaging. Strategies are also shared that develop positive and trusting peer-to-peer, teacher-to-student, and teacher-to-parent relationships.
NYC DOE ASPDP teachers will learn:
Two verbal techniques that keep behaviors optimal and in line with the expectations in the classroom.
To teach students about making choices, including the consequences and likely outcomes that result from their choices.
 Strategies for teaching students how to monitor and regulate their own behavior.
To deescalate non-compliant behaviors and promote student self-reflection about their choices.
The importance of creating clear expectations, procedures and proactive strategies that result in effective classroom and behavior management.
The Safety, Order and Rights value set as a simple, clear and easily communicated framework for expectations and procedures.
How to promote buy-in from students and parents for the Safety, Order and Rights values.
How to create and use a classroom and behavior management plan that works.
Objectives
As a result of this course, NYC DOE ASPDP teachers will:
Understand the importance of classroom management and the relationship between engaging work, student behavior, and learning outcomes.
Explore theories of motivation and behavior management and apply these theories to the creation of a classroom culture plan.
Explain how to begin implementing PBIS and give examples of both preventative and responsive positive discipline techniques.
Explain how to effectively redirect students and implement logical consequences using firm yet respectful teacher language.
Describe the most effective ways to develop, introduce, and/or reinforce classroom rules and procedures.
Enrollment:
How to Register and Enroll
To complete enrollment you must register and pay for each course on both the CE Credits Online website and the ASPDP site.
Add the course(s) to your Cart.
When you are ready to check out, go to your cart, and click "Check Out".
You will be asked to log-in to your account or create a new account.
Follow the enrollment and payment prompts. If you have a gift card or discount code, you will enter it at the end of the enrollment process.
Upon purchase, you will receive an email receipt and be able to login to your eClassroom
Important: Course participants must be sure to register with ASPDP for each CE Credits Online course on the NYC DOE ASPDP website. Our courses are in the ASPDP course catalog using the Education Partner drop-down menu by selecting CE Credits Online. At that time, you will pay a registration fee to NYC DOE ASPDP. The fee is $125 for a 3-credit course or $45 for a 1-credit course.
You may begin your course on the first day of the semester or upon enrollment (if the semester is already in progress).
Please Read the ASPDP FAQs for more information. Courses must be completed by the end of each semester to receive credit. You can contact us at support@cecreditsonline.org with any questions.
Credits
"P" Credit, A+ Credit and CTLE hour Requirements
Courses are available for "P" credits and A+ Credits for NYC Salary Differentials and/or CTLE hours.
Credits Earned: 1 or 3 "P" Credits or A+ Credits and/or 15 or 45 CTLE Hours.
You can take up to 12 Credits per provider each semester.
You must earn your 30 credits above your master's degree to qualify for a salary differential. Your NYCDOE date of hire determines how many of these credits can be fulfilled by A+ credit, and/or other credits (i.e., P credit, graduate courses taken through a college or university, CLEP tests, and a 2nd Master's degree):
Fully appointed teacher hired on or after September 1, 2019

must obtain a minimum of 18 A+ credits in order to earn their salary differential unless they have already attained an additional Doctorate, or an additional Master's in an approved related area as determined by the Joint Accreditation Committee (JAC).

Fully appointed teacher hired on or after September 1, 2017

but before September 1, 2019 must obtain a minimum of 6 A+ credits towards their differential unless they already earned their salary differential before September 1, 2019.

Fully appointed teachers hired before September 1, 2017

are not required to use A+ credits to obtain their salary differential. If they choose to submit A+ credits towards their salary differential, they must obtain a minimum of 6 A+ credits.
All ASPDP courses can count toward A+ or P credit. You must register with ASPDP by the registration deadline to earn credit toward your +30. You will not be eligible for credit toward your salary differential if you do not register with ASPDP by the deadline.