A Mindful Pedagogy: Strategies for Creating Compassionate and Purposeful Learning Spaces
3 Credits | 45 Clock Hours
Sale price

$199.00

Regular price

$199.00
Download Syllabus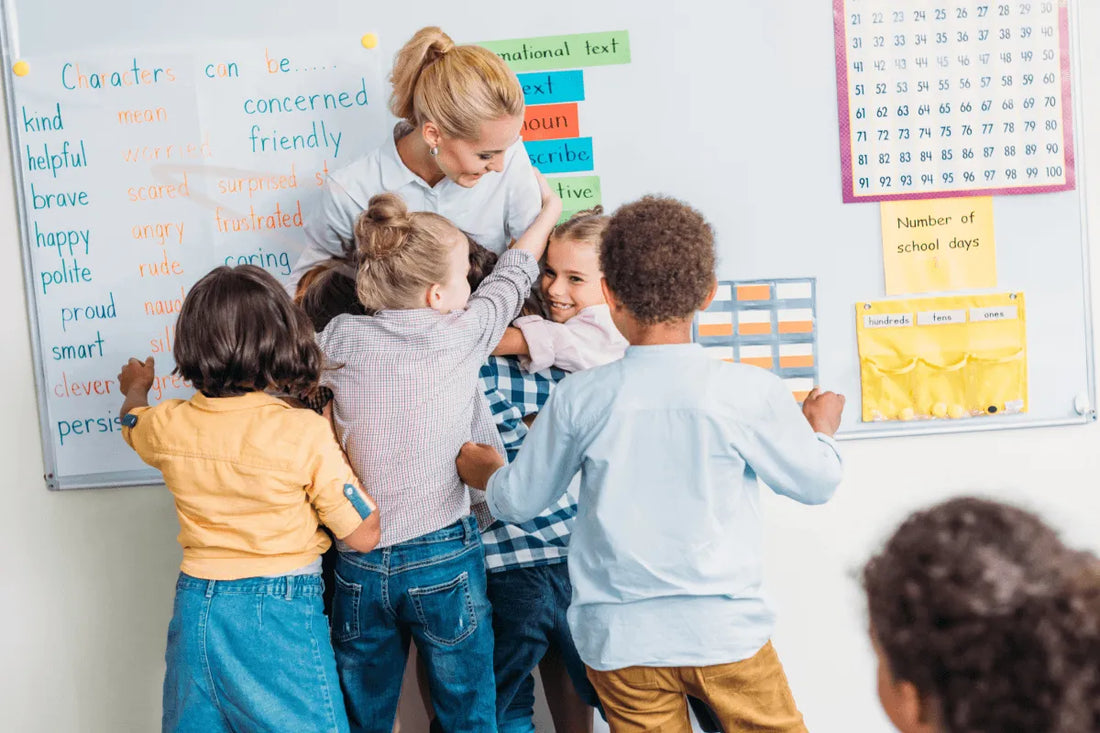 Course Description
This course aims to show teachers how a mindful pedagogy can support meeting their professional demands. The course begins by reviewing teacher's various demands as well as the importance of being able to support students' ability to meet standards, develop social-emotional skills, and build the skills needed to thrive.
The course defines a mindful, engaged pedagogy and explains how establishing a personal mindfulness practice can support teachers in all areas, including classroom management and self-care. You will create an action plan to implement mindfulness practices into their classroom routine to support planning and preparation, and in meeting their professional demands. The action plan will also ask participants to self-assess ways mindfulness supports classroom instruction and student learning.
Objectives
In this course, teachers will:
Review and reflect on how the diverse needs of students require educators to employ a variety of intentional strategies to support student academic and social-emotional needs.
Appraise the impact stress has on teacher instruction and the school and classroom community.
Examine ways mindfulness helps bring awareness to teacher needs and the needs of their students and school community.
Investigate ways mindfulness can support teacher self-care and teacher instruction.
Experiment with mindfulness activities to help create a positive classroom climate and a community of learners.
Appraise ways mindfulness supports instruction and helps teachers meet their professional responsibilities as described in the Danielson Framework for Teaching.
Design and employ a personal mindfulness and self-care practice using activities and resources offered in course.
Use the Five Element video and audio resources and appraise impact activities can have on teacher wellbeing and instruction.
Understand and analyze interpersonal neurobiology, attachment theory, and impact it has on classroom behavior and relationships.
Define compassion and analyze the role compassion and mindfulness play in being an effective teacher.
Implement a mindful and compassionate approach to challenging student behavior.
Appraise which mindfulness implementation model can best support their teacher and classroom routines within the context of their own school.
To Enroll:
If you want Clock Hours only, select the Course Only option. You will receive a Certificate of Completion when you finish the course, which you will use to obtain your Clock Hours.
If you need an official transcript, choose the Course & University Credits option. See our University Partners page for more information about our regionally accredited university partners.
Add the course to your cart.
When you are ready to check out, go to your cart, and click "Check Out".
You will be asked to log into your account or create a new account.
Follow the enrollment and payment prompts. If you have a gift card or discount code, you will enter it at the end of the enrollment process.
Upon purchase, you will receive an email receipt and be able to log in to your course at eClassroom Sign in. You have 180 days (about 6 months) from your purchase to complete your course.
If you have any questions, check out our FAQs or email support@cecreditsonline.org.
Upon Course Completion:
Graduate-Level Professional Development Credits
We have partnered with regionally-accredited universities to provide graduate-level professional development credits for our courses. All courses taken for graduate credit receive both a Certificate of Completion and a University Transcript for your records.
Upon completion of your course, email support@cecreditsonline.org to let us know you want university credits and which university you have selected for those credits from our list of regionally-accredited university partners. See University Partners tab.
CE Credits Online will email you instructions on how to pay for the credits.
CE Credits Online will forward all the required documentation to the University you selected.
The University partner will process your course completion and provide a transcript that includes the name of the course, course number, number of credits, and your grade.
You will receive directions on how to receive your transcript in email form, and you can also review the University Partners section of our website for more information.
You must check with your district to ensure the credits received will meet your specific requirements. We will not be held responsible if your school, district or state does not accept the credits issued.
Obtaining Clock Hours
Upon successful completion of your course, you will receive a Certificate of Completion for your records that will include the name of the course and number of professional development hours completed.
The Certificate of Completion is designed as a record that verifies that a professional development course was taken and passed. This Certificate of Completion is required to obtain your Clock Hours.
Upon receipt of your Certificate of Completion, send a copy of it to Kayla at North Central ESD, kaylal@ncesd.org.
Kayla will mark your course as complete.
You will then be able to complete a quick evaluation and purchase your Clock Hours.
Questions? Contact Kayla Langston at 509-667-7115 or email her at kaylal@ncesd.org.