ELL Reading: Teaching Strategies for K-12
3 PLUs | 45 Hours
Sale price

$0.00

Regular price
Download Syllabus
ELL
Instructional Strategies
Language Acquisition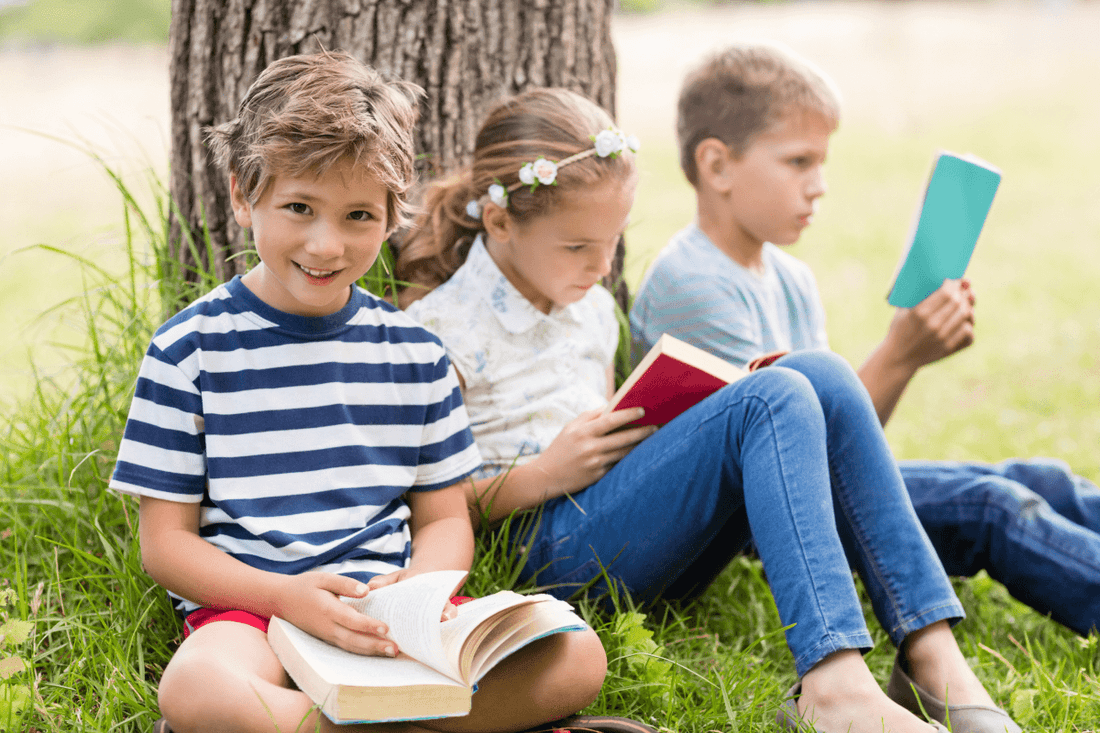 Course Description
This course focuses on effective ell strategies for English language reading instruction. Learn practical techniques and methods for teaching reading in any ELL environment. Explore key issues related to the successful teaching of reading, such as the role of reading within an ELL curriculum and detailed classroom teaching techniques. Topics include, engagement, motivation, modeling, intensive and extensive reading, vocabulary challenges, comprehension skills, reading rate, reading strategies lesson planning, selecting materials and assessment. This course provides many practical approaches and strategies to improve teaching and learning in the ELL reading environment.
Objectives:
Teachers will be able to:
Assess students level of motivation, and use strategies for motivating, engaging, and inspiring students in the reading classroom, and discover how students first-language (L1) reading skills impact their second language (L2) proficiency, especially in regard to reading.
Integrate intensive and extensive reading in their curriculum, working with students to develop their reading rate and become more confident, fluent, and engaged readers.
Integrate vocabulary teaching into reading curriculum using very valuable high-frequency word lists.
Design a strong curriculum using the components of effective lesson planning, including how to integrate other language skills along with reading, come up with teaching objectives, sequence your activities, and measure your effectiveness.
Assess students learning through formative and summative testing, and support the students as they prepare for standardized tests like the TOEFL and IELTS.
To Register/Enroll in a Course:
Register:
Register with Pioneer RESA.
Type "online" (without quotes) in the Search Box and select SEARCH.
Once you find the course you want to register for, click on the course title and select Register at the bottom of the page.
Complete the RESA Registration Process including payment (tuition).
Once you have registered, Pioneer RESA will email you a prepaid enrollment code.
Note the enrollment code and return to our Pioneer Resa PLUs page to enroll in your course. For additional information concerning these online courses please contact:
Susan Proctor, Professional Learning Coordinator at 706-865-2141 Ext. 244 or
Carly Dixon, Support Staff - Professional Learning, at 706-865-2141 Ext. 223.
Enroll:
Begin at CE Credits Online Pioneer RESA.
Select your course and click "Add to Cart".
Review cart and click "Login".
If you're a new user, click "Create account". If you're a returning user, log in with your email and password.
You will now be returned to the cart. Enter your enrollment code and click "Validate".
Click "Check Out".
Complete your order by entering your contact information. Click "Continue to Payment Method". (You will not be charged or need to enter a credit card number)
Click "Complete Order".
If you are a new user, you will receive an automated email from Schoology with your initial eClassroom Sign in information.
You have 180 days from your enrollment date to complete your course.
If you have any questions, check out our FAQs or email support@cecreditsonline.org.
Graduate-Level Professional Development Credits
We have partnered with regionally-accredited universities who provide graduate-level professional development credits for our courses. See University Partners tab. All courses taken for graduate-level credit receive both a Certificate of Completion for your records and an official University Transcript.
Upon completion of your course, please email CE Credits Online at support@cecreditsonline.org and let us know you wish university credits and from which university you wish to receive those credits. CE Credits Online will email you instructions and will forward all the required documentation to the University you selected, once you have paid for the credits. Credits are $55/credit.
The University partner will process your course completion and provide a transcript that includes the name of the course, course number, number of credits, and your grade.
You will receive directions on how to receive your transcript in email form, and you can also review the University Partners section of our website for more information.
You must check with your district to ensure the credits received will meet your specific requirements. We will not be held responsible if your school, district or state does not accept the credits issued.
Professional Learning Units (PLUs):
Upon successful completion of your course, you will receive a Certificate of Completion for your records that will include the name of the course and number of professional development hours completed.
The Certificate of Completion is designed as a record that verifies that a professional development course was taken and passed.
Contact Susan Proctor, Professional Learning Coordinator at 706-865-2141 Ext. 244 for PLU processing.
How PLUs are calculated:
15 hours = 1.5 PLUs
30 hours = 3 PLUs
45 hours = 4.5 PLUs