Identifying and Removing Obstacles for Black Students with Special Needs
3 Credits | 45 Hours
Sale price

$179.00

Regular price

$179.00
Download Syllabus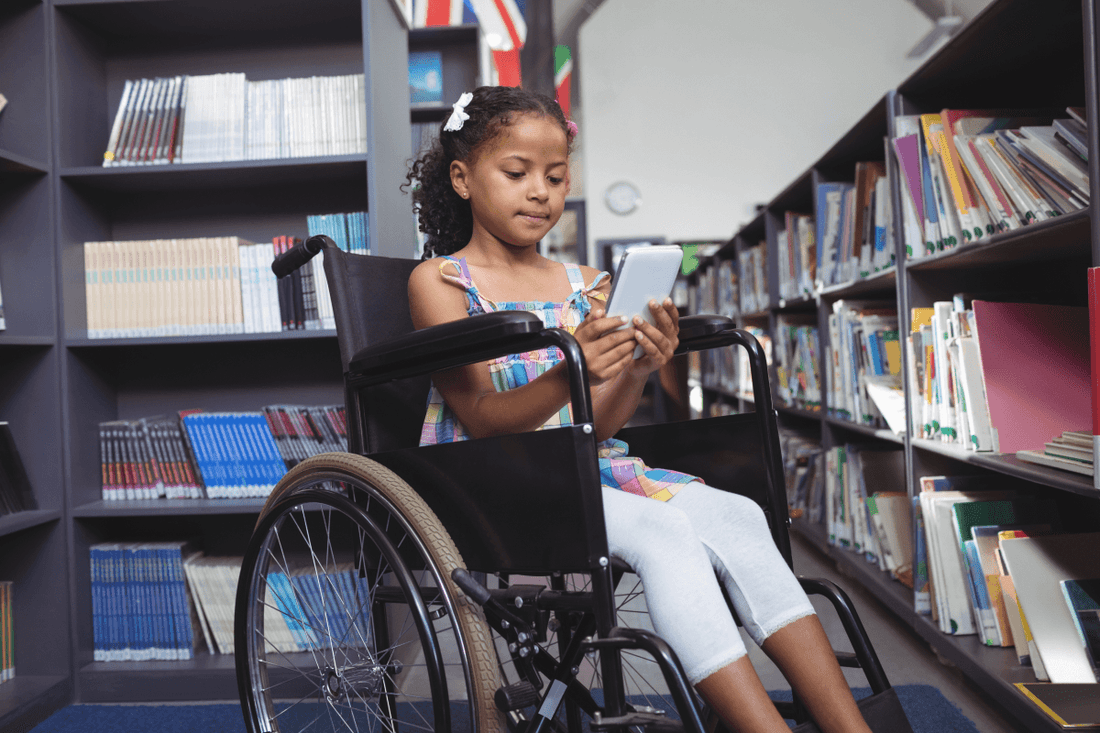 Course Description
Are you ready to make a difference in the lives of underserved Black Students with Special Needs? Change agency begins with awareness, knowledge, and skill. In this self-paced course, teachers and school staff will recognize personal and professional biases, relationships between structures of racism and special education, relate empathy for ignorance to strategies for equity, and relegate evidence-based and privileged best practices to the most marginalized students with special needs: Black students.
Objectives
Teachers will be able to:
Analyze data and recognize disparities and challenges among boys and girls across all special education boys and girls, specifically, Black, White, Latinx and Native American Indian.
Apply the idea of best teaching and advocate practices to their classrooms to better support struggling students to reach their potential.
Begin to assess/unpack/reflect on their own individual identities and cultures, including influences on teaching and learning.
Choose equitable and easy to implement classroom management practices as a strategy for inclusion.
Design an instructional practice, process, or program proposal that directly impacts the outcomes for Black students with special needs.
Design and implement a learning environment that affirms students' racial and cultural identities and contributes to their engagement and learning through the cultivation of critical inquiry.
Develop strategies for implementing best teaching practices to support struggling students and students with disabilities.
Discuss the advantages and disadvantages of School Resource Officers (SRO)
Explore evidence-based interventions as instruments for academic success.
Explore their own conscious and unconscious bias in working with racially diverse students.
Explore the process in which schools use to identify students with disabilities.
Envision equitable special education systems and practices as a way forward toward improved outcomes.
Identify what struggling students may look like in your classroom.
Identify and question underlying personal and institutional beliefs, norms, practices, and assumptions that contribute to inequity.
Identify the Practices to support identifying students with a disability. Identify historical oppression and the multigenerational impact on Black students and families.
Investigate institutional norms and practices that form or contribute to inequities in special education.
Learn about specific biases in special education and reflect on their own biases.
Learn methods for identifying and responding to inequities that relate to the special education system.
Recognize effective early intervention practices.
Recognize collaboration with a special education advocate as part of the individualized education plan (IEP) process.
To Enroll in a Course:
If you need a certificate of completion only, choose the Course Only option. Or…
If you need an official transcript, choose the Course & University Credits option. See our University Partners page for more information about our regionally accredited university partners.
Add the course to your cart.
When you are ready to check out, go to your cart, and click "Check Out".
You will be asked to log into your account or create a new account.
Follow the enrollment and payment prompts. If you have a gift card or discount code, you will enter it at the end of the enrollment process.
Upon purchase, you will receive an email receipt and be able to log in to your course at eClassroom Sign in. You have 180 days (about 6 months) from your purchase to complete your course.
If you have any questions, check out our FAQs or email support@cecreditsonline.org.
Course + Credits Courses
We have partnered with a number of regionally-accredited universities. See University Partners tab for information about our regionally-accredited university partners.
All courses taken for graduate-level professional development credit receive both a Certificate of Completion for your records and an official University Transcript.
Upon completion of your course, CE Credits Online will forward all the required documentation to the university you selected.
Graduate Credits are available through Adams State University. Graduate-level professional development credits are available through Augustana University, Valley City State University and Humboldt State University. The University partner will process your course completion and provide a transcript that includes the name of the course, course number, number of credits, and your grade.
You will receive directions on how to receive your transcript in email form, and you can also review the University Partners section of our website for more information.
You must check with your district to ensure the credits received will meet your specific requirements. We will not be held responsible if your school, district or state does not accept the credits issued.
Course Only Courses
We offer all of our courses as a Course Only option (credits not included) that can be used to meet your recertification or professional development needs (always check with your district/state to determine eligibility).
Upon successful completion of your course, you will receive a Certificate of Completion for your records that will include the name of the course and number of professional development hours completed.
The Certificate of Completion acts as a record that verifies that a professional development course was taken and passed.