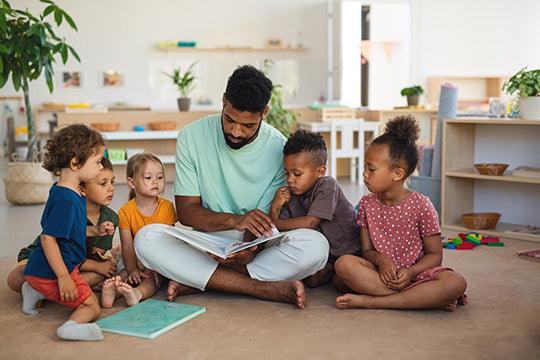 In recent decades, advances in research have coalesced around a strong body of research that provides a framework for high quality literacy instruction - known collectively as "The Science of Reading". This course begins by comparing the competing views of reading instruction under the umbrella terms of "phonics" and "whole language". Teachers then learn how the brain truly learns to read as they study grain science and analyze current models and analyze how they are supported by research.
Building from this foundation, educators learn about the two components of reading comprehension - word recognition and language comprehension. Teachers learn about the primacy of phonemic awareness, phonics, and fluency for decoding. Then in a later module, participants consider the components of language comprehension including background knowledge, verbal reasoning, vocabulary, language structure, and text structure. By the end of the course, participants will gain the complete picture of how all these components come together to build fluent reading skills necessary for reading and overall academic achievement.
Throughout the course, teachers learn to advocate for the science of reading. Those who successfully complete the course will be on their way to implement and advocate for this rigorous, research-based instruction and for equitable access to high quality phonics-based reading programs.